Last year I saw this book while I was at
Anthropologie
in New York City, and upon returning to Virginia, ordered it from the always cheaper
Amazon
. Now its been my go-to book whenever I have some spare time to read.
I can honestly say I definitely recommend it. Now, it is a personal memoir, so a reader must take some things with a grain of salt, but it general, it is enlightening and creates a mental and emotional environment for personal inspiration and insight.
For example, While reading the book, I started to feel guilty that it was taking me so long, that I hadn't finished it in a couple weeks. But here's what I think Gretchen would tell me: Who cares! Probably what I've learned the most while reading this book is that I have to be Meg--not some idea of who Meg should be or who she's "supposed" to be, but Meg. Who cares if I can't read for hours on end? Who cares if I don't love playing sports at ward activities? I like what I like. I don't have to want to like everything or do everything. Obviously there are some things in life that are more important and I want to pursue (like exercising more, learning about emergency preparedness, various things that will help me raise a family, etc), but in general, I just need to be Meg. I like to sew or make extra details to package a plate of treats, I like to hand write letters once a week, I like to read interesting and unique news articles, I like to try new foods, I like to organize regularly. Some people might not like those things at all, and that's ok. What really matters is that I'm trying to be my best self, live my faith, and love those around me, and that is what makes me truly happy.
[
Here
is Gretchen Rubin's website dedicated to the happiness project]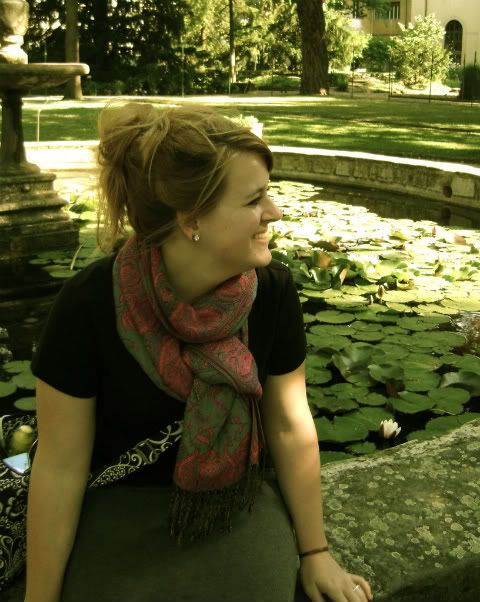 What insights or inspirations have you gained that have helped you be your happiest?