I know I know, the grass isn't always greener on the other side, but right now its looking pretty dang good.
I miss Italy so much. Like, I dream about it every night, I miss it so much. Right now, I really miss being on the water in Venice.
But wait, you're thinking, "didn't she complain that she just wanted out of Venice while she was there?" Well, yes (that's what makes this a grass is always greener moment). But that was until I saw the ocean and got on a boat.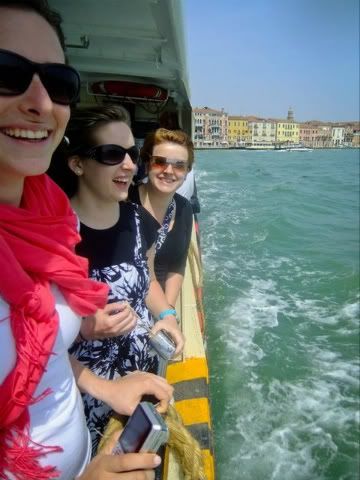 Sitting literally on the coast of the Adriatic Sea, feeling the warm ocean air while enjoying artichoke pizza, and watching the Greek cruise ships sail by was so wonderful. At the time, it made all of the stress of traveling totally worth it.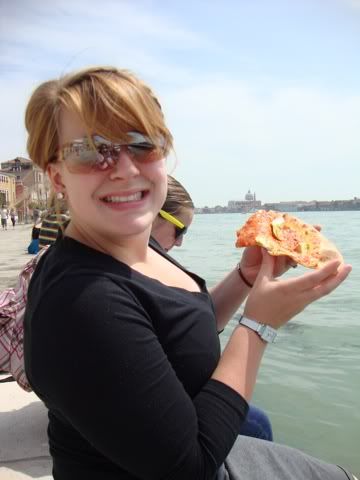 And then there were the boat rides. Prior to this trip I had never been on a boat, so I was slightly nervous about how I would take it. But I LOVED it. First on the Vaparetto (water bus), and then a VIP ride around the city in Guiseppe's boat--glorious.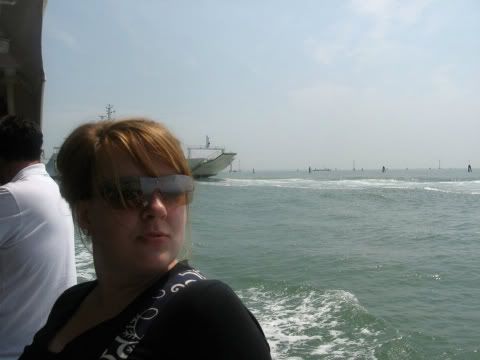 Being near the ocean was relaxing, natural; a happy time. It was good for my soul. And I think this is one of the reasons I was meant to marry a Navy man.