Since this is most likely our last summer in Washington we've been trying to check of some adventures on our Washington To-Do List. We're not big sports people but going to baseball games is just plain old fun, so seeing a Mariners game was at the top of our list. And when we found out they were playing the Boston Red Sox (the team I've arbitrarily picked as my favorite since I love New England) this month? We knew that was our game!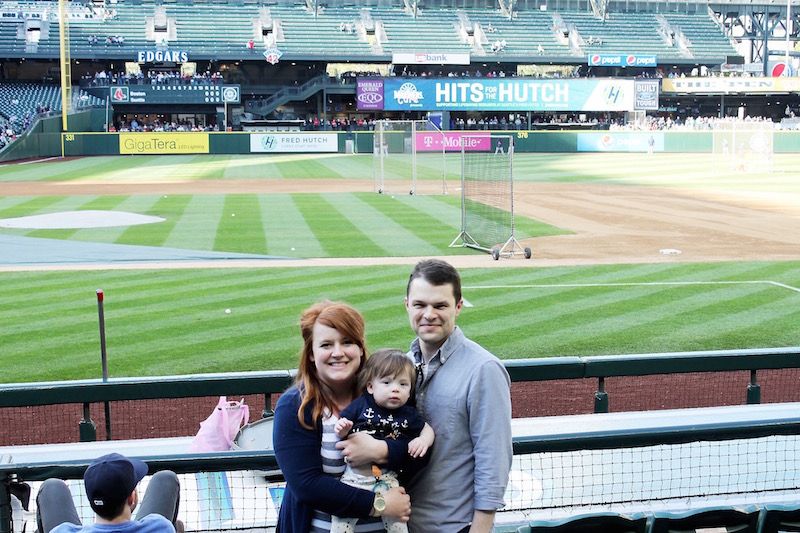 I had some anxiety about going to the game with Curran--we had never been to this field before, I wasn't sure how loud it would be to Curran, if he'd cooperate for any of it, how he'd do with the later night...but it turned out to be a great experience!
And everyone was so nice at the stadium! When we arrived the security staff was pleasant and waved us down so we could skip the line and go through a different gate faster with the baby. They also told us that we could get a certificate and button since it was Curran's first game and his birthday--its the little things! Staff members would also come up to us and give Curran baseball cards, and they were so nice about taking photos and helping us find our seats. I tell ya what, it makes a world a difference when people are kind!
[Curran is One!]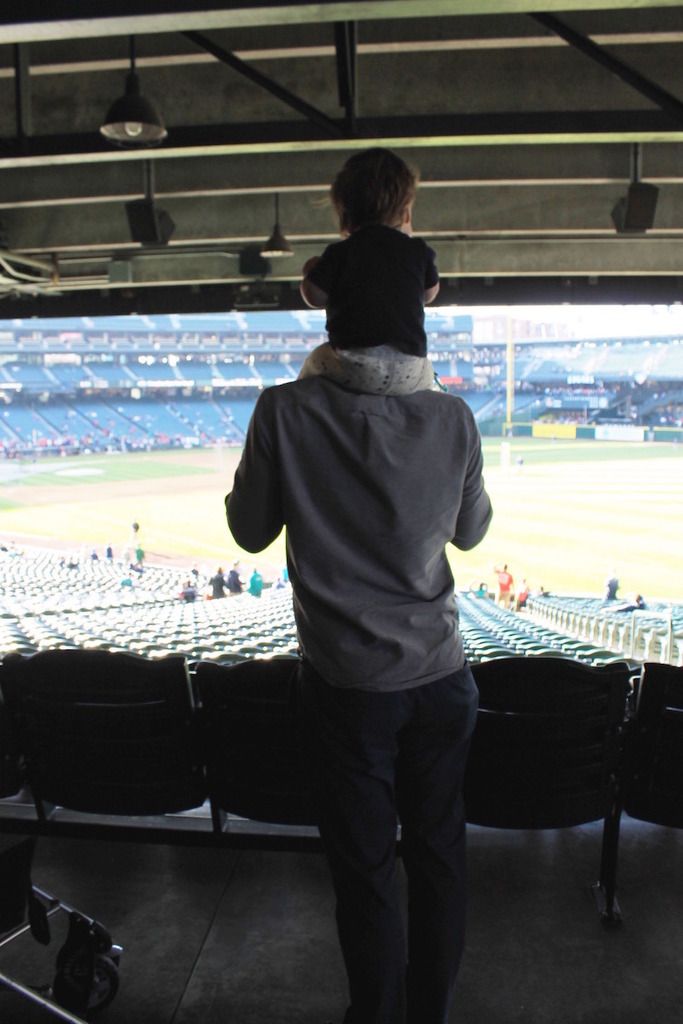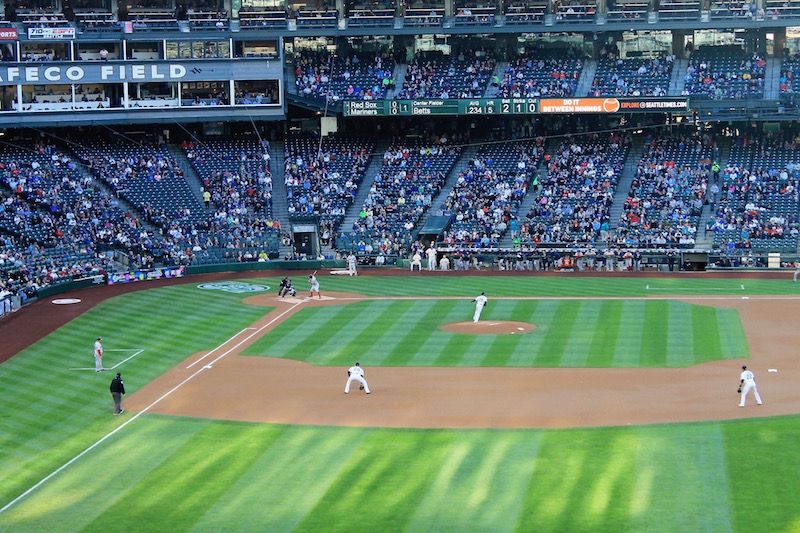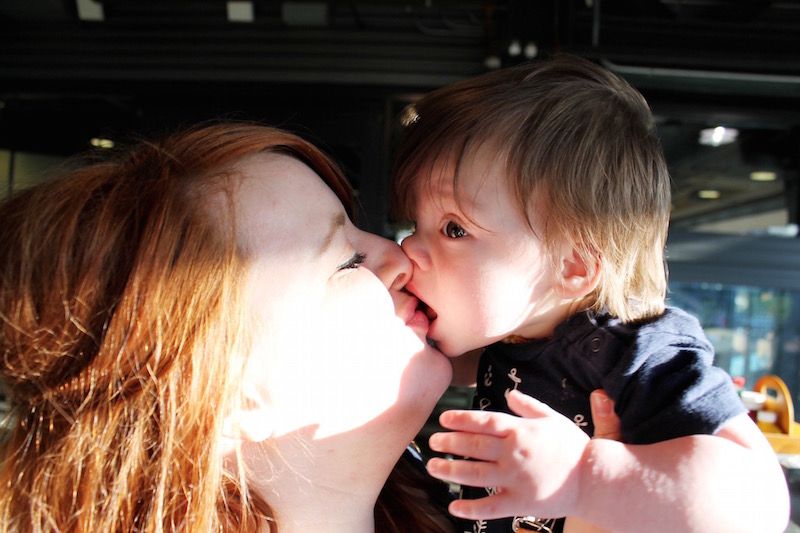 [He loves giving kisses, but hasn't quite nailed it yet...]
We decided to get seats at the Hit It Here Cafe and it turned out to be great for us. First, a portion of your ticket cost go towards food, and despite hefty stadium food prices we managed to eat well and still not use up our entire voucher. And, the food was really tasty! We also got free refills on water which, though that doesn't sound like much, was actually awesome considering a bottle of water was $5 in the rest of the stadium. Free ice water is where its at! We also figured that since it was a more casual area it might work better for Curran in case he got upset and we needed to stand up and bounce him--plus, we wouldn't have to squeeze past people in the regular stadium seats. And honestly, for a person that isn't a die-hard sports fan but still likes a good seat, the view was actually pretty great! We couldn't have been more pleased and if we went to another game we'd totally get seats at the cafe again.
Overall Curran did great at the game. He was happy to eat his snacks and of course loved all of the opportunities for people watching. He did take a little nap during the middle of the game and then was ready to make it through the rest of the night and the lengthy travel home, including a mile walk to the terminal, a ferry trip, and the car ride home. And best of all, the game wasn't too loud for his sensitive little ears. It was great!
[Curran with his Mariners birthday pin. How fun!]
A dad and his son at his first baseball game--how much cuter does it get?
What a great night! Yummy food, beautiful weather, a fun game---and, there was even a man who attempted to streak across the field, so we really did get the whole game experience. ;)
Having these outings as a family is so wonderful. We've been trying to focus more on spending money on experiences instead of things, and we hope in the years to come our kids will appreciate the adventures we've been on as a family. Joey and I are really excited for Curran to continue growing and enjoying new activities!
---And hey, the Red Sox won!